---

---
---
---
News From July 1998:
Sega of Japan has now released Mecha-Godzilla Images...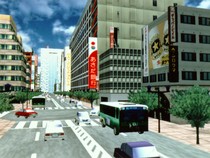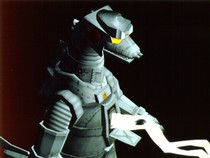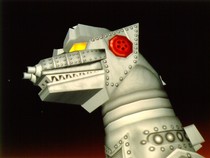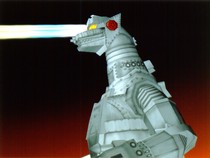 You already know the premis of the game. Sega of Japan has released more screenshots from it on their web site. This time around they released high resolution images (700x528), however the shots seem fairly blurry probably due to compression. I've reduced the images to about 30% of their size due to space considerations.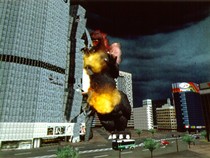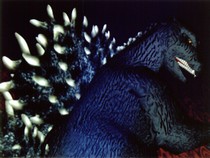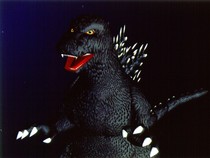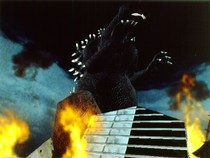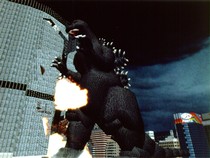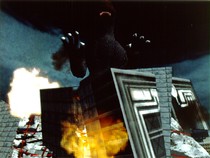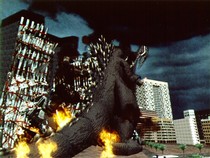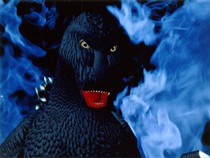 Info On E3 Dreamcast Demos Revealed
Top
Ok, at the E3 there were several demonstrations given to press members showing off the power of the Dreamcast console. However, until now, they've all been under NDA. A UK site, Game-Online, has given their overview of the various demos. In short, they were extremely impressed by the level of detail and realism in the demos. In one particular scene, a single group of objects (bowl of fruit) was made up of 100,000 polygons, about the maximum ability of the PSX. However, these 100k were only in a small detail of the entire scene. Check out the full article.
Sonic Headed For Dreamcast
Top
Sonic Team has revealed their plans for a Sonic title on the Dreamcast. The original planning began a few years ago just after completing Nights. But soon they realized what they had in mind for the game was too big for the Saturn...thus it became a Dreamcast title. The game entitled Sonic Adventure will be publicly revealed at an open press conference on August 22nd in Tokyo.
Sega Reveals One of Its DC Titles
Top
While Godzilla is currently making its rounds on the VMS cards,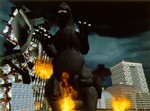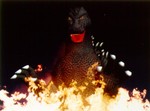 it looks like he (or she?) will be making an appearance on the Dreamcast console as well. The game is tenatively titled 'Godzilla' (suprising eh?) and is set for a launch late this year in Japan. In the game, an action title, you'll fight the various monsters from the Godzilla series in parts of Japan creating a path of destruction along the way. Of course, everything is in full 3D glory. Looking at the screenshots, you'll notice they resemble the some images/movies featuring SoJ head, Shoichiro Irimajiri, used to intruduct the Dreamcast back in May.
---
---
Sega of America is the arm of Tokyo, Japan-based Sega Enterprises Ltd. responsible for the development, marketing and distribution of Sega videogame systems and videogames in the Americas. Sega Enterprises Ltd. is a $3.6 billion company recognized as the industry leader in interactive digital entertainment media, and is the only company that offers interactive entertainment experiences both inside and outside the home. Sega of America's World Wide Web site is located at (http://www.sega.com).
---
---
All Names and logos are trademarks of their respective companies.
See individual games boxes for specific information.
---
Questions or comments? Contact dEX.