---

---
---
---
News From December 1998:
VMS Games Available For Download Soon
Top
Sega has announced that mini games for the VMS system will be available for download starting December 27th. Through the Dricas web site, Dreamcast users accessing the Net via the passport software will be able to download VMS software for games that they already own.
Shen Mue Details Emerge
Top
For those who missed the conference (I missed it was well...stupid finals!), various details on the game were revealed. Shen Mue, the groundbreaking FREE (full reactive eyes exprience) game is planned to ship in Japan in Spring 1999. If you haven't seen the videoclips of the game (See stories below)...check them out as the fluidity of the character animation is incredible. To achieve the level of quality, Sega used motion capture technology from professional Budo experts for the martial art elements, along with motion capture for more basic movements as walking and running. The game based on the VF characters will introduce a new cast of characters along with thousands of moves from in the fighting game series. No information on the games release outside of Japan has been given. One can read the press release from Sega of America, here.
Shen Mue Broadcast Tonight!
Top
Tomorrow morning, Sega and AM2 will reveal their long in development F.R.E.E. game, Shen Mue. The event begins at 9AM Japanese Time (+0900GMT) or 4 PM Pacific Time (-0800GMT). The show will last one hour, and there will be three sessions: 9AM, 12:30PM, and 4PM Toyko Time or (4PM, 7:30PM, and 11:00PM PST). The event will also be broadcast live via RealVideo as well. Please note that the direct video links will not be available until the show begins so if you get an error, then he broadcast is not currently taking place. The pages are in Japanese so if you do not have the proper software, the pages will appear to be jibberish (more so if you do not know Japanes).
Shenmue.com
Sega's Shenmue Page
Broadcast Page

AM2 Releases Shen Mue Videoclip
Top
Over on Sega of Japan's web site, AM2 has posted a video clip of their upcoming game Shen Mue. The video is actually a trailer preview of the title. It offers many short, but extremely impressive glimpses from the game. All will be revealed about the game at a public showing on December 20th (the showing will commence three times 10:00AM, 1:30PM, and 3:00PM). Get the video..it is in Quicktime format and 3MB to download. Still images come nowhere near to representing the high quality imagery at play. But for those who cannot view Quicktime videos, here are some screenshots from the clip: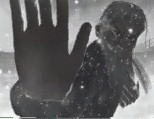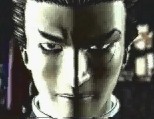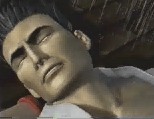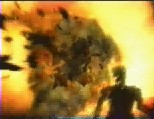 Its quite amazing really...for more information on Shen Mue aka VF RPG, see dEX Newsletter #111.
Konami has announced two new titles in development for the Dreamcast. The first is a port of the arcade game Pop'n Music. The game is similar to BeatMania in the general music/action based title. Konami plans to release a special 9-button controller with the game on its release in February 1999. Konami's second game is called Flight Shooting. An original DC title, the game is a flight sim with a selection of more than 30 aircraft. Each aircraft will have differing advantage depending on the mission type. The game is set for a release in Japan in Spring 1999.
Various Dreamcast titles release dates have been moved around, unfortunately all moves were to later times. The action title from Climax Graphics, Blue Stinger, which showed much promise at the Tokyo Toy Show, has been moved back several months to a mid March release. The RPG, Evolution, from Sting has been pushed back just under a month and is now set for a January 21st release in Japan. These unfortunate delays add to Sega's earlier delays on the release of Sonic Adventure and Sega Rally 2. See the DC Release Dates area for the full release schedule.
---
---
Sega of America is the arm of Tokyo, Japan-based Sega Enterprises Ltd. responsible for the development, marketing and distribution of Sega videogame systems and videogames in the Americas. Sega Enterprises Ltd. is a $3.6 billion company recognized as the industry leader in interactive digital entertainment media, and is the only company that offers interactive entertainment experiences both inside and outside the home. Sega of America's World Wide Web site is located at (http://www.sega.com).
---
---
All Names and logos are trademarks of their respective companies.
See individual games boxes for specific information.
---
Questions or comments? Contact dEX.